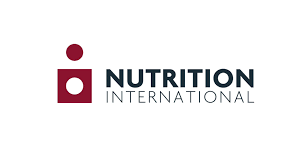 Nutrition International (NI)
RFP: Hiring a firm to facilitate procurement and management of Potassium Iodate (KIO3) for NI USI program in Pakistan
Nutrition International (NI)
1573 views
Posted date
18th November, 2022
Last date to apply
30th November, 2022
Category
Consultancy
Experience
5 years
Status
Closed
SECTION 1.0 –
OVERVIEW AND PROCEDURES
1.1. Request for Proposals – Service Notice
Nutrition International (NI), a non-profit agency dedicated to eliminating vitamin and mineral deficiencies worldwide, invites proposals from competent agencies to support procurement, import, custom clearance, testing of KIO3 and its proper storage and distribution to support NI's program titled 'Accelerating Universal Salt Iodization in Pakistan' while maintaining all its financial documents and record transparently.
Please find details in the attached file.
Apply By:
Please follow the procedure in the attached file.