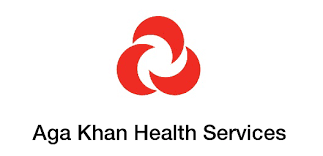 The Aga Khan Health Service Pakistan
The Aga Khan Health Service Pakistan
31556 views
Posted date
2nd December, 2022
Last date to apply
10th December, 2023
Country
Pakistan
Locations
Karachi
Category
Telecommunication / ICT
Type
Full Time
Position
1
Experience
3 years
Aga Khan Health Services, Pakistan is looking for a seasoned and dynamic invites application for the Network Engineer position for Central Office – Karachi. The incumbent will be responsible to manage network connectivity between the branch and head office and troubleshoot network issues.
Key Responsibilities
Monitoring, configuring, and maintaining existing networks and making upgrades where required
Network planning and adopting appropriate network protection solutions
Install & integrate new hardware and applications
Ensuring network security & connectivity
Monitor network performance (availability, utilization, throughput, goodput, and latency) and test for weaknesses
Liaising with third-party vendors
Troubleshooting network issues or outages
Providing technical support to end users
Establish network connectivity between the branch and head office.
Strong research & development ability to implement the latest technologies.
SLA and Compliance related documentation.
Designing of Network connectivity layout, Datacenter, and branches.
Quarterly backups of all devices.
Ensure legal compliance, AKHSP policies, and service level agreements.
Education, Experience & Competencies
BSCs/ BS Telecom
3 – 4 Year of similar experience
Preferably CCNA, CCNP/ HCNA, HCNP certification
AKHS is committed to reducing our impact on climate and the environment and have set ourselves the goal of striving for net-zero carbon operations by 2030. All staff is expected to take part in making this a reality. The Home Health and Network Engineer is expected to identify and understand which aspects of his/her work have most impact on the environment, and define tasks, work, and personal goals within his/her work plan to reduce these impacts and bring AKHS closer to net zero.
Interested candidates meeting the criteria can apply latest by December 10, 2022