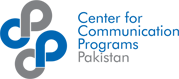 Center For Communication Programs Pvt. Ltd.
Terms of References for Production of an Audio and Video Song on Ergonomics and Heat Stress
Center For Communication Programs Pvt. Ltd.
1248 views
Posted date
23rd January, 2023
Last date to apply
30th January, 2023
Country
Pakistan
Locations
Islamabad
Category
Consultancy
Type
Contractual
Status
Closed
Terms of References for Production of an Audio and Video Song on Ergonomics and Heat Stress
Background:
The textile and garment sector, primarily located in the Punjab province of Pakistan, is the most important country's manufacturing industry. Some 15 million people (around 30% of the workforce) 1 are employed in the textile and garment sector. But, working conditions are characterized by poor safety standards and low wages, coupled with lack of constructive dialogue between management, workers, and state institutions.
The Labour and Environmental Standards in Pakistan's Textile Industry (TextILES) is an initiative of GIZ Pakistan that works closely with the Saeed Ahmed Awan Centre for Improvement of Working Conditions & Environment (SAA-CIWCE), a downstream institution under the Labour & Human Resource Department (L&HRD) under the Punjab Government.
With support of GIZ, Center for Communication Programs Pvt Ltd (CCPP) is implementing a targeted campaign titled "Prevention Campaign on Ergonomics & Heat Stress". The purpose of the campaign is to: a) raise the threat perception of workers with respect to ergonomics and heat stress; b) raise the efficacy of Workers to adopt preventive measure with respect to ergonomics and heat Stress; c) raise the efficacy to implement, supervise and refine the preventive measures with respect to ergonomics and heat stress; and d) enhance the buy in of owners to invest in specialized policy for heat stress and ergonomics
For this campaign, different communication material will be produced by CCPP. It includes but are not limited to Animations, Documentaries, Case Studies, Posters, Banners, Streamers, Standees, Branded Textile Package, Point of Sale Materials Etc. With these Terms of references CCP Pakistan aims to engage a leading firm for the production of an audio/video song for the campaign that can play the role of a catalyst for winning stakeholders, partners, allies and champions for the campaign.
Scope of Work:
Songs have always played instrumental role in stirring emotions of people to talk about issues that are important to them. Great jingles live with us for ages, creating a shelf life of their own, far longer than the airtime that they achieve. Through these TORs, CCP Pakistan aims to produce one such song by engaging a talented organization that brings a refined, specialized and ultra-competitive understanding about music, its packaging, launch and engagement plan.
We are launching a campaign for the low income, daily wage workers of the textile sector, which is primalrily based in 4 districts of Punjab namely Multan, Sialkot, Faisalabad and Lahore. Most of the workers belong to Punjab and its adjoining districts. The narrative of the campaign is "Hifazat ka Shaoor – Her Idara, Her Mazdoor" which focuses on the importance of both mindset change as well as policy change for a safer/healthier workplace.
To win the hearts and minds of the workers from the textile sector, positioning the health and safety as a key priority in the life of the workers, we would like to produce a song that can convey this through powerful lyrics and a melody that can connect effortlessly with workers. We'd like it to be sung by a powerful voice and we are open to discuss the options for that.
Health and safety is considered to be a non-issue amongst most workers. Daily wagers only aim at meeting their daily production targets and do not take care of their health or safety at the workplace. This includes not wearing any protective equipment during work or using preventive measures to avoid accident and harms. Furthermore, the factories that vigorously follow it are mostly export-led factories who do that because they are signatory to international contractual obligations and not because that they care for health and safety of workers. Accidents when happen can cause lifelong injuries and can be fatal as well. However, many a times they such accidents are considered to be unlucky incidents, divine interventions and not the outcome of careless/ non-preventive health and safety culture. Through this song we will like to challenge this philosophy through thought provoking arguments.
Key Purpose:
Broadly, the song must convince the workers from low-income settings that this is an issue that must be their foremost priority because:
Healthy workers can be more productive and can earn more
Safety prevents accidents, harms and associated disabilities as well as loss of life
Not following safety measures is not bravery but suicide – as we endanger our lives knowing that the danger exists
Think of yourself, your children, your families and your future
Specifically…. The song will focus on the issues of Ergonomics and Heat Stress both of which are very pertinent health and safety issues for the textile workers. A detail of both the issues will be shared with the team working on the campaign
Specifications
Duration: 3-4 mins
Output: Both Audio and Video – The video is expected to be a studio recording like that of coke studio, Nescafe basement or others.
Language: Both Urdu and Punjabi
Genre of Music: Upbeat, with slow emotional patches as well as some Bhangra beats
Responsibilities of the executing agency:

Development of Lyrics
Rough Composition and Recording
Arrangement of celebrity artists to sing the approved composition
Audio and Video Recording in the Studio
Social Media Dissemination through the Artists – on Facebook, Twitter and Insta
Creating a press conference in the presence of media about the objectives of the song in the presence of the singers
Eligibility:
A leading communications agency in Pakistan with the following eligibility criteria:
Minimum three years' experience of producing creative, engaging content particularly music.
A very strong creative team to take care of all the sub-tasks of the assignment.
Experience of working on social issues and creating narrative that can position it amongst multiple stakeholders.
A very strong experience in using digital platforms to market creative content and creating a sustainable userbase.
Strong linkages with youth, youth-led digital platforms, social media influencers, creative artists and media industry.
Payment Terms:
The payment terms are as follows:
10% on Contract Signing
30% on development of lyrics, rough composition and recording plan
30% on recording by a leading singer or singers
30% on delivery of video recording.
Timelines:
◦ Lyrics – Within One Week of Contract Signing
◦ Rough Composition – Within one week of approval of Lyrics
◦ Audio/Video Recording of Celebrity Artists – Within One week of rough composition
◦ Delivery of Video – 20th of February 2022
◦ Press Conference – 1st March 2022
◦ Dissemination through Social Media – March/April 2023
Proposal Format:
The Technical Proposal should be not more than 5 pages strictly complying to the following format:
Introduction to the company and most relevant assignments
Proposed Creative Idea for the song
Proposed Artists
Rough Lyrics
Proposed Video Idea
Proposed Team to work on the assignment (Creative Lead, Lyricist, Music Composer, Singers, Video Director and Digital Marketing Specialist)
The Financial Proposal should quote for all the elements of the assignment with a clear breakup. All taxes should be mentioned. Kindly quote for the singers that you are proposing. In case of changes, the financial aspects can be discussed separately.
Apply By:
Proposal Submission:
Potential companies are requested to submit their technical and financial proposals on the proposed format to CCP Pakistan by hand as well as email it to Sanaullah Quadri - [email protected] by 1300hrs, Monday, Jan 30, 2023.
For any query, please write us on [email protected] by January 26,2023
For Delivery by hand –
Attention: Procurement Department, CCP Pakistan
CCP House, 3F, Street 19, Rabbani Market, G-10/2 Islamabad Pakistan
Note:
Incomplete and unrealistic technical and financial proposals will be rejected