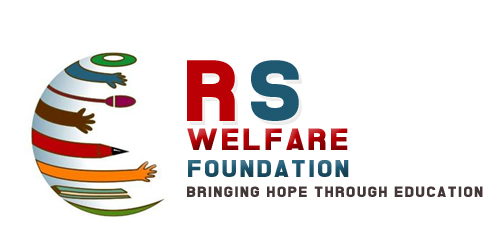 RS Welfare Foundation
Principal-Narowal-Zafarwal
RS Welfare Foundation
6669 views
Posted date
21st January, 2023
Last date to apply
15th March, 2023
Country
Pakistan
Locations
Zafarwal
Category
Operations / Administration
Salary
100000-150000
Experience
10 years
Maximum Age
55 years
Status
Closed
Eligibility:
Minimum Master's degree with minimum 15 years teaching experience including 5 – 7 years purely as Principal of a promising and renowned institution. Potential candidates must have excellent leadership qualities, inspire the staff, be well conversant with modern educational methodologies / techniques to further the cause of the foundation. Can undertake / coordinate / organize various events/faculty training programmes etc.
Job Responsibilities:
To formulate and develop the overall vision of the school and set rules for their implementation in association with the RS Welfare Foundation in terms of all functions of academics, training operations.
Responsible for the school operations which shall include coordination of various sections / departments.
Management of staff within each section in term of their duties and responsibilities, syllabus coverage, syllabus coordination and development, lesson planning and time tables, formal/informal assessment / examination.
Organize and implement the curriculum in accordance with the curriculum policy determined by the Director Academics.
Responsible for implementing a child- centered policy for discipline as outlined.
Responsible for maintaing healthy and safe environment for students, teachers and visitors.
Be responsible for overall safety, health and hygiene of premises school infirmary operations, fire safety precautions, fire drill, extinguisher, regular inspection, security management, development of systems for all.
Recommended school leaders through succession planning.
Create strong communication channels which could stand the rigors of day to day challenges, disagreements and arguments etc. Be a role model for the teachers. Some of the strategies to be adopted are;
Morning briefing s with all members of the staff
Regular staff meetings
Individual & group meetings
Verbal & non-verbal reporting of tasks ongoing or completed
Continuous dialogue
Relationship building with community
Assign duty roster for teachers for accomplishment of special tasks.
Periodically communicate with parents, sharing information about school curriculum, their child progress and other matters that will promote common understanding of the vision of the school
Responsible for deploying and managing all teaching & non-teaching staff and allocating particular duties in respect of their JDs and defined workloads in accordance with the policy outlined by the head office.
Responsible for periodic evaluations for all teaching faculty and coordination as part of the school's staff appraisal policy outlined by the head office.
Upkeep of building and assets on regular basis.
Ensuring the safeguard of school assets
Identify and recommend workshops on staff development in coordination with Director Academics. Should ensure implementation and delivery and track post-training feedback.
Fosters a lively & enthusiastic atmosphere within the school for staff and students aligned with the Islamic code.
Conduct & organize school functions and co & Extracurricular activities according to the academic event calendar.
Foster links with parents and wider community
Key Performance Indicators
Ensure high standards of academics' performance and school discipline.
Security of students and premises and develop respective SOPs
Responsible for allocating and controlling head imprest or petty cash
Implement strictly that all role incumbents should produce the following documents at the beginning and end of each Academic session.
Requirements
---
Requires you to add current salary information.
Requires you to add cover letter.
Resume attachment is required.