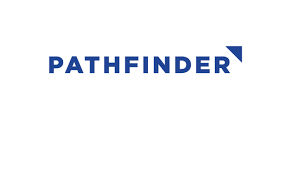 Pathfinder International
Pathfinder International
1190 views
Posted date
23rd January, 2023
Last date to apply
30th January, 2023
Category
Computer and Information Technology
Status
Closed
Pathfinder International is a global leader in sexual and reproductive health. We place reproductive health care at the center of all that we do—believing that it is not only a fundamental human right, but is critical for expanding life opportunities for women, families, communities, and nations, and paving the way for transformations in environmental stewardship, decreases in population pressures, and innovations in poverty reduction. Pathfinder provides women, men, and adolescents with a range of quality health services—from contraception and maternal care to HIV prevention and AIDS care and treatment. Pathfinder strives to strengthen access to family planning, advocate for sound reproductive health policies, and, through all our work, improve the rights and lives of the people we serve.
Pathfinder is currently seeking a firm/company for procurement of Laptops. RFQ is attached with all the details, evaluation criteria and deadline.
Apply By:
Interested companies/firms are invited to submit their quotation to the below mentioned address along with the following documents in sealed envelope, no later than January 30, 2023.
Quotations shared on email won't be accepted and the vendors will be disqualified from this bid.
Required Documents and Details:
Comprehensive Company Profile with details on past experience and clientele
National Tax Number (NTN) Certificate
General Sales Tax (GST) Certificate [if applicable]
Commercial Address along with phone number and email address
Address:
Bungalow No. F-57/1, Park Lane, Block 05, Clifton, Karachi