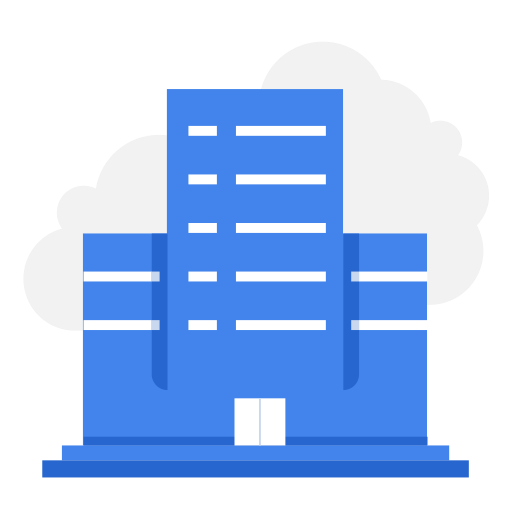 CARE International in Pakistan
Invitation to Tender (ITT): Consultancy Services for Capacity Building Program
CARE International in Pakistan
3165 views
Posted date
13th January, 2023
Last date to apply
30th January, 2023
Country
Pakistan
Locations
Islamabad
Category
Consultancy
Experience
5 years
Status
Closed
CARE is a leading global humanitarian and development organization. Since its establishment in 2005, CARE International in Pakistan (CIP) has been responding to major disasters and undertaking an array of development projects. CIP works through its local partners and a range of stakeholders for development, as well as emergency response related interventions, which makes collaboration a key component of its work, across the country. Health, education, women economic empowerment, entrepreneurship and gender mainstreaming are some of CARE's core identified program areas in Pakistan, as part of its Long-Range Strategic Plan with particular focus on women.
Project Overview: CIP with the support of Deutsche Gesellschaft für Internationale Zusammenarbeit (GIZ) is implementing a project titled "Provision of Economic Opportunities to Reintegrate Migrants". Pakistan is the 5th most populous country in the world, with 220 million people[1]. It is a developing country with a semi-industrial and agriculture economy. Pakistan's population is projected to increase to over 227 million by 2025. The population comprise of a much larger proportion of youth (63% below the age of 30 years)[2]. These demographic projections raise a number of issues for Pakistan, primarily how to absorb such a significant portion of youth into the workforce. Lack of economic opportunities caused irregular migration from Pakistan to seek better life in Europe and Gulf Cooperation Council (GCC) countries. In addition to this, there are numerous push and pull factors for irregular migration in the region, relative poverty, rather than absolute poverty, and inequality of wealth distribution are major migration drivers. In other words, families see their neighbours reaping benefits from remittances abroad and are enticed. This results in concentrated populations of migrants from the same villages in destination countries. Populations opt irregular immigration channels and become vulnerable to human traffickers. This results in multiple dangers not only for the person but also for the family. Sometime they sell all their productive assets to opt for irregular migration to Europe especially Germany. In many European countries, irregular migration has become one of the most contentious and emotive issues in public and policy discourse around migration. As a consequence, policy discussions have mainly focused on the enforcement of immigration rules and on the return or removal of irregular migrants. CIP recognizes the fact that global pandemic of COVID-19 served as a mega economic crisis which forced businesses to shut down and lead to large-scale unemployment. It is observed that thousands of Pakistani migrants employed in the international labour market in over 100 countries have faced the worst forms of economic hardship, loss of jobs and poor quality of life with no access to social welfare systems since the start of pandemic. A lot of Pakistani migrant workers returned home with a hope to find livelihood opportunities but upon return, they were exposed to numerous reintegration challenges. Pakistan, being a developing country, has limited financial resources to offer assistance and livelihood opportunities to returning population. In the past few years, especially after the pandemic, social and economic reintegration of returning migrants has emerged as an important issue. The gravity of issue requires a long-term systematic approach and joint efforts by government and international/ national non-government organizations (INGOs). The project will address issues being faced by returnees to overcome economic and social challenges. The overall objective of the project is, "Improved social and economic conditions of returnees and local population."
A. Purpose of Assignment
This assignment will contribute to develop capacities of project beneficiaries in a way so they are economically as well as socially empowered and integrated. Service provider/Consultant will design and implement the capacity development program through which. Skills Development and Enterprise Development trainings shall be delivered to project target beneficiaries which are 100 in numbers (returning migrants and community members). These trainings shall be organized in coordination with the project staff of Care International in Pakistan. More specifically, the assignment is to organize skills development and enterprise development trainings for 100 beneficiaries (returning migrants and community members). The timeline for implementation of these trainings is FOUR months, including planning and designing of trainings, implementation of trainings, pre-training assessment, post-training assessment and reporting.
B. Scope of Work
Project will organize following trainings for the project beneficiaries.
Enterprise Development Training
Four (4) training sessions on Enterprise Development will be organized for 100 selected beneficiaries, with each training session spreading over a period of maximum 2 days. 100 beneficiaries will be divided into 4 batches (25 beneficiaries in each batch). Trainings will hold in Lahore, Faisalabad and/or Multan. Following contents may be covered in Enterprise Development trainings. Training content may include but not limited to:
Life skills
Entrepreneurial skills
Opportunities in digital world (digitalization)
Business Growth and Management
Fundamentals of Financial Management
Green entrepreneurship.
Skills Development Trainings
A customized training program will be offered on the most demanded skills for 50 project beneficiaries (graduating from the Entrepreneurship Development training) who will be interested to set up new business or grow their existing business. This may include the following but two most demanded trades will be selected.
Salon and beauty parlour management, cooking and culinary, electrician, livestock farming, tailoring and embroidery, solar panel repairing, mobile phones repairing E-Commerce freelancing
trainings duration will be maximum of 7 days (it may vary depending on the content). Training will be conducted in two batches at locations Lahore, Faisalabad or Multan. Content will be customized to address the needs of the beneficiaries. Beneficiaries will be divided into two groups (on the basis of their interest) for training sessions.
C. Task for Consultant(s)/Service Provider
The service provider/Consultant is expected to conduct the following:
Prepare a detailed training plan for each of these trainings; the plan must include essential details of date, venue, and tentative agenda for each training. The plan needs to be finalized in consultation with CIP.
Develop one training manual for Enterprise Development Training and two training manuals for Skills Development Trainings (for selected trades)
The manuals need to be shared and finalized in consultation with CIP. Any additional materials, handouts, pre-post tests and training evaluation documents will also be prepared and printed by the Consultant/Service Provider in English and Urdu languages. The training modules and relevant material will be reviewed and approved by CIP.
Provide at least one (1) expert trainer for each area of skills development training and Enterprise Development Training.
Detailed profiles of trainers should be shared by the consultant/service provider at the time of submission of narrative proposal for this consultancy.
Make logistics arrangement for trainers and beneficiaries for skills development trainings and Enterprise development Trainings including hotel arrangements (hall booking, room booking on twin-sharing), travel/pick and drop arrangements for participants of training, meals during the training and any other miscellaneous arrangements required during training sessions. For all related arrangements, consultant/service provider will coordinate with CIP to ensure compliance with the CIP security requirements.
Trainings will be conducted at Multan, Faisalabad and Lahore
Produce two comprehensive reports:
i) for skills building trainings and ii) for Enterprise development Trainings
CIP will facilitate in the following manner:
Provide the list of beneficiaries for skills development trainings and Enterprise development Trainings.
Provide the list of final trades selected for skills development training.
Coordinate regularly with consultant/service provider to provide input and support needed throughout the process, including review and feedback to the reports.
D. Deliverables
Comprehensive training plan for skills building trainings and Enterprise development Trainings
Training manuals, agenda, relevant handouts, and training assessment tools
Two separate reports for skills building trainings and Enterprise development Trainings after the completion of all trainings.
Training documents such as attendance records, pictures, short testimonials from participants and business plans for participants who participate in the Enterprise development Trainings
Apply By:
In-case if any clarity required on TORs, please contact procurement unit of CARE International in Pakistan during office working days (Monday to Friday) before 3:00 PM, 30th January 2023 by sending email to [email protected] .
Eligible and interested consultant/service provider must submit their application package with required documents and information in two separate sealed envelopes for "Technical proposals" and "Financial Proposals" through a registered courier or by hand to the below address by or before 30th January 2023.
Address:
ATTN: Procurement Committee – CARE International in Pakistan.
Plot#1-E, Street 46, Bazar-4, Class III,
Sector I-8/2, Islamabad
Phone: 051- 4939102-3