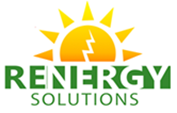 RENERGY Solutions (Pvt.) Ltd
Senior Associate Survey & Installation Engineer
RENERGY Solutions (Pvt.) Ltd
7667 views
Posted date
9th May, 2023
Last date to apply
30th June, 2023
Country
Pakistan
Locations
Islamabad
Category
Engineering
Status
Closed
Survey and Installation support in small to large scale solar projects. Also, assist in end-to-end project management of all projects.

Location Analysis & Feasibility Report for Installation of Solar System.

Developing Technical & Financial Proposals (which includes Quotation, Simulation Reports, Shading Analysis, Sketchup Design, Data Sheets of equipment) for clients based on design and survey of their respective site.

Procurement of material and equipment required for completion of project.

Data Analysis of the Installed Projects i.e. Generation/ Working of Solar System (kWH) etc. Project Costing, Profit Analysis on the basis of equipment required for installation.

Preparing Application for Net-Metering & getting sites Inspected by IESCO (P&I and M&T Department), NEPRA License and Installation of Bi-Directional Meter. Managing File of Alternative Energy Development Board and Pakistan Engineering Council for License Renewal.

Handling Clients Pre & Post Installation of Site as Technical Sales Representative and Communication with Vendors.

Managing Bank Financing Application Submission & Queries. Drafting Contracts/ Agreements and delivery of Documents.

Supervise Residential Projects. Designing of Solar System and Sketchup Models of System as required.
Educational Qualification
Bachelors in Electrical Engineering or any relevant Engineering field is essential.
Experience
Atleast 2-3 years of relevant site survey/installation experience from the energy sector is essential, along with project management experience would be preferred.
Skills & Competencies
Working Knowledge of Site Survey Analysis and Feasibility Report writing for Solar Systems

Project Management Skills

Structure Design & Modelling skills

Good Data Analysis and Financial skills

Ability to work flexibly with good stakeholder management skills

Strong MS Office skills (MS Outlook, Word, Excel, Power Point)

Working Knowledge of Solar System Design Software Applications

Strong Work Ethics and Excellent Communications Skills