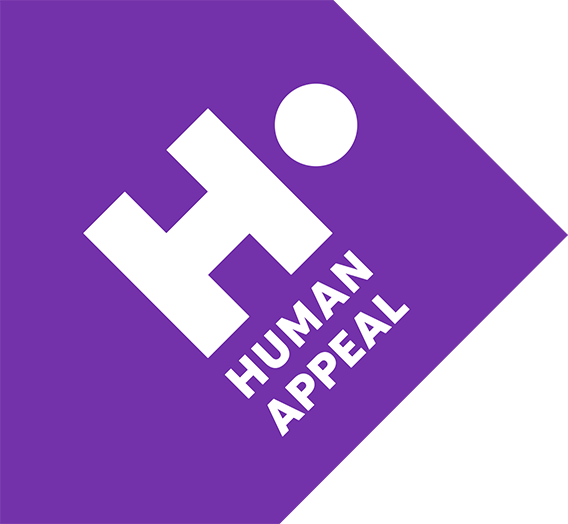 Human Appeal
Human Appeal
1352 views
Posted date
29th March, 2023
Last date to apply
4th April, 2023
Country
Pakistan
Locations
Dadu
Category
Community & Social Services
Type
Full Time
Position
1
Status
Closed
Introduction:
Human Appeal is an incorporated UK charity and a global humanitarian and development organisation. We save lives, alleviate poverty, transform and empower local communities whilst championing humanity, impartiality, neutrality, and independence and establishment of self-sustaining development programmes. Our vision is '' to become the global agent of change for a just, caring, and sustainable world''.
Position Summary:
The main purpose of the position is to provide support in security related matters of the concerned district. He has to ensure the safety and security at disbursement Point/Hub with close collaboration and coordination of Security Departments. He will be at all the time keeps all staff informed about the prevailing security situation and advice on safety measures to be taken.
Job Description:
Gather updated information for the security guidelines, SOP's and Contingency Plans at all project sites and share with Human Appeal's security head.
The Security Officer's primary responsibility is to work with and advise the security department and district manager on all matters related to staff and project security, ensuring all HA security policies are followed and local protocols are formalized and enforced for each site.
Before starting project implementation, security officer has to do the Security Risk Assessment through a format and share with relevant forums.
Ensure that all field staff are fully cognizant of prevailing security threats and fully advised on means to reduce staff vulnerability to those threats.
Travel to all areas of operation to assess the situation firsthand on a regular basis.
Act as a liaison with Country and field offices, UNDSS, NGO security forums and other agencies regarding security issues related to our target area.
Responsible to provide basic security training to HA drivers and other concerned staff.
Conduct induction security briefings to all arriving staff, visitors or volunteers.
Ensure internal incident tracking system is utilized properly and perform incident mapping and analysis.
Arrange proper crowd control barriers such as fencing, security guards, etc. to facilitate smooth and speedy disbursements.
In close coordination with Project coordinator, community leaders, Police officials, prepare appropriate Security plan for disbursement site/Hub
Ensure that the site is safe and adequate to accommodate the population who normally crowd at the disbursement site/Hub.
Orient the project staff on Evacuation plan, drills ,warden Awareness, and discussion of different requirements to be adopted in an emergency situation at distribution Site/Hub to aware the staff how to react on a specific emergency situation
Attend security meetings to update staff members on current security situation and plan regarding it
Any other tasks given by line manager
Qualification & Experience:
Bachelor's Degree
3-5 years of Safety & Security experience preferably with INGOs
Ability to work in challenging environment
Good Interpersonal and Communication skills
Proficient in report writing and documentation
Knowledge of local languages will be an added advantage
Note: Position is subject to approval of donor funding. As, we are looking for immediate hires, we will be reviewing candidates on rolling basis.