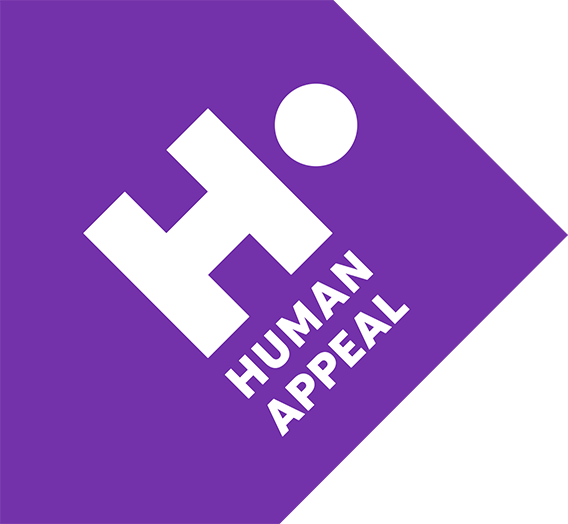 Human Appeal
Human Appeal
1699 views
Posted date
29th March, 2023
Last date to apply
4th April, 2023
Country
Pakistan
Locations
Kambar Shahdadkot
Category
Community & Social Services
Type
Full Time
Position
1
Status
Closed
Introduction:
Human Appeal is an incorporated UK charity and a global humanitarian and development organisation. We save lives, alleviate poverty, transform and empower local communities whilst championing humanity, impartiality, neutrality, and independence and establishment of self-sustaining development programmes. Our vision is '' to become the global agent of change for a just, caring, and sustainable world''.
Position Summary:
As a key member of the Logistics Team, Warehouse officer will be responsible to manage all warehouse activities within the HAP/WFP program of operation and provide support thereon. The post holder will report regularly to the Project Coordinator/Operations Manager, to ensure effective and efficient stock management and delivery in accordance with HAP best practice standards and Code of Conduct.
Job Description:
Commodity Protection and Routine Warehouse Inspection:
The Warehouse Officer shall ensure that the Warehouse is kept clean at all times. Arrange to clean from all dirty and dusty, that can attract harbour rodents.
Ensure that damaged and/or suspected commodities are segregated from good ones upon detection. S/he shall also immediately report the condition of the suspected commodities to the main office for necessary investigation and eventual disposal.
Ensue that broken containers are immediately reconstituted, weighted and re-bagged / re-packed properly.
Conduct daily inspection on the condition of the Warehouse looking for holes and damages on the roof, windows and/ or doors. Request and ensures immediate repair of any such defects detected during the daily inspection.
Ensure that all necessary equipment such as weighing scale, sewing machine, vacuum cleaner, moisture machine etc are available & functioning and others materials like pallets, file cabinet, cleaning materials, stationeries, rodent control materials & office furniture are available & good condition in the warehouse.
Inventory control and record keeping:
Ensure that all incoming commodities are received against waybills and proper remarks are made on the waybills stating any irregularity or discrepancy between original condition of the commodities and their conditions at the time of receipt.
Ensure that commodity dispatches are based on pre-approved Stock Release (SR) from the Project Coordinator.
Maintains up-to-date commodity stock ledger in which all daily commodity inventories and transactions are accurately recorded.
Maintains other necessary formats and commodity records such as stack cards, damaged commodity records etc.
Maintain proper filling system in which incoming and outgoing waybills and others correspondence are kept in numbered and receivable order.
Reporting
Prepare and submits to the main office all necessary report as per field office policies and procedures.
Other reports are expected from Warehouse In-charge includes commodity loss reports, security related reports such as break-ins and theft cases, and in case of fire.
Warehouse Officer shall prepare and submit reconciliation of book and physical balance of reports and explanation of discrepancies.
Ensure to maintain and properly store of all receiving waybills dispatching waybills, all losses and adjustment reports.
Qualification & Experience:
Bachelor's degree (Preferably in Business, Logistics, Supply Chain or any related discipline).
Demonstrated 3 to 5 years of overall experience; and a minimum of 1 year of specific sector (warehousing/store keeping)experience
Excellent warehouse management and inventory control skills
The candidate must have the willingness to work in robust living conditions and under pressure
Note: Position is subject to approval of donor funding. As, we are looking for immediate hires, we will be reviewing candidates on rolling basis.