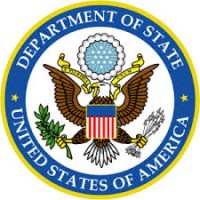 U.S. Embassy Islamabad
Heating, Ventilation and Air Conditioning (HVAC) Mechanic - Announcement Number: Islamabad-2023-54
U.S. Embassy Islamabad
5047 views
Posted date
5th June, 2023
Last date to apply
5th July, 2023
Country
Pakistan
Locations
Islamabad
Category
Installation, Facilities, Maintenance, and Repair
Salary
USD $5,436/ Per Year
Type
Full Time
Position
1
Experience
3 years
Maximum Age
65 years
Status
Closed
U.S. Mission Pakistan is seeking applications from qualified individuals for the "Heating, Ventilation and Air Conditioning (HVAC) Mechanic
" position in U.S. Embassy Islamabad.
Basic Function of the Position – The incumbent is employed as a Heating, Ventilation, and Air Conditioning (HVAC) Technician to accomplish skilled maintenance and repair work at the journeyman HVAC technician level, to International Building Code (IBC) standards, throughout all facilities on the New Embassy Compound (NEC) to include office buildings, out buildings, ancillary structures, and residential owned/leased properties. Ensures that work does not present a safety or health problem or risk of injury to workers, other employees, or visitors. Remains abreast of the latest technological developments and products to improve system and equipment reliability. Works in shifts (morning/evening/night/weekends) and responds to emergencies. Performs other related duties as assigned by supervisors.
Qualification Requirements:
Education: Completion of Secondary School (10 years of education) is required. Successful completion of vocational training from an accredited institute recognized as producing journeyman level technicians with specialization in the HVAC field is required. The Incumbent will have completed a course of study covering the principles of HVAC, system design, system maintenance and troubleshooting, the various types of Freon and their uses, building pressurization, indoor air quality, and other specialized applications is required.
Experience: A minimum of three (3) years of journey-level experience in the installation, operations, repair and maintenance of commercial or industrial HVAC/mechanical refrigeration systems and a minimum of three (3) years' work experience operating, maintaining, or repairing 100-ton chillers or larger, and large air-handling units is required. Work experience must demonstrate a progression of increased responsibility working on complex sophisticated equipment and components, including operation and maintenance, and troubleshooting.
Skills And Abilities: The incumbent will have superior skills and abilities in the following areas: troubleshooting, diagnosing, repairing HVAC systems and components. Must be able to take and interpret equipment readings with various meters to determine system performance. S/he must be skilled in using all sorts of hand tools, power tools, and specialty tools typical of the HVAC trade to install, remove, update, and/or determine appropriate repairs to any component of a HVAC system including control sensors, controllers, motors and dampers. The incumbent must have good computer skills in using the MS Office Suite (Word, Excel, Power Point, etc.) software. Must be able to apply basic math and algebra skills when sizing equipment; able to read and interpret construction and as-built drawings and manufacturers technical literature. The incumbent must be able to communicate orally and in writing with co-workers, contractors and vendors to obtain and provide pertinent information. Must have a valid Pakistani driver's license for Motor Car/Jeep. Applicants must show proof that they have a minimum of five years of licensed driving experience. Technical and driving skills may be tested.
Apply By:
All applications must be submitted through Electronic Recruitment Application (ERA) to be considered. To view a current list of all available positions at the U.S. Mission in Pakistan and to apply online, please visit this page Electronic Recruitment Application (ERA) . For more information on how to apply visit the Mission internet site (https://pk.usembassy.gov/embassy-consulates/jobs/current-vacancies/).
Required Documents:
All applicants must upload/attach below supporting documents. Application without required documents will not be considered.
Educational Documents: Include academic certificates (Matric, Intermediate & Bachelors, or University degree certificate)/transcript/diploma/Vocational training certificates/detailed mark sheet/school leaving certificate and/or any other related document.
Experience Documents: Include professional and job-related experience certificates/letters of all previous and current work experiences or any other proof (e.g., last drawn salary slip/appointment letter etc.) of current employment.
Driver's License: Driving licenses (new & old (if any)).
U.S. Mission Pakistan will not bear any travel expenses for testing, interviews, pre-employment clearances (if selected) or relocation for joining.
For more information on how to apply visit the Mission internet site (https://pk.usembassy.gov/embassy-consulates/jobs/current-vacancies/).